The Sweet Life – HCG Diet Sweeteners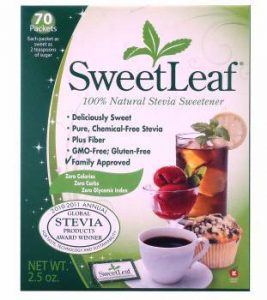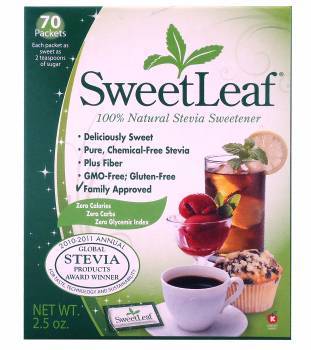 One of the first things we ask people when they tell us they are stalled on HCG Phase 2 is, "What kind of sweeteners are you using?"
About one third of people invariably answer "Truvia or Stevia in the Raw…why? Is that wrong?"
YES!
There are only a couple of sweetener options allowed on the HCG Diet Protocol and it's very important that you use one of these options:
An approved brand of Saccharin
An approved brand of Stevia
Saccharin is many times referred to by the name of the most popular brand of saccharin, Sweet 'n' Low. A few years ago, it came to light that saccharin is not the healthiest choice in the world when it comes to an artificial sweetener. But, as it has no effect on HCG weight loss and it's listed as an option in Dr. Simeons' manuscript, we feel it's a safe choice as far as the diet is concerned. Additionally, using saccharin only during a round (30-40 days) of the HCG Diet, a relatively short period of time, has got to be better than using it indefinitely. The best thing about Sweet 'n' Low is that it's found just about everywhere. If you've been out at a restaurant during the VLCD, enjoying the conversation and your plain coffee or tea, you know how great it is to be able to pick up a pink packet of Sweet 'n' Low out of the dish of sweeteners and not have to worry about it compromising your weight loss. If you are going to use saccharin, we suggest that you choose the Sweet 'n' Low brand, as we have seen clients stall when using an off brand because of unallowed fillers.
All-natural stevia is a great HCG Diet sweetener option because it's shown to have no adverse or undesirable health effects (yay!). However, it can be tricky to find the right brand. Most of the brands that have made it into grocery stores (like Truvia, PureVia, and Stevia in the Raw) are diluted with other sugars, sweeteners and sugar alcohols. This is fine for HCG Diet maintenance and after, but for the VLCD, you really need to stick with the purest stevia possible. Stevia extract is super concentrated and so fillers must be added but, while on the low-calorie phase of the diet, you want to use a brand that doesn't have unallowable fillers. We sell SweetLeaf® Stevia brand because it has no added sugars, artificial sweeteners or sugar alcohols. It's available in both powdered and liquid form, and the liquid comes in a variety of flavors. Flavored stevia can add a lot of diversity to HCG Diet food and HCG Diet beverages. Plus, a little goes a long way, so one box or bottle lasts a really long time.
SweetLeaf® Stevia is also a delicious, healthy sweetener to use on the Nutrimost Diet, Ketogenic Diet, Shape Reclaimed Diet, Weight Watchers Diet and any oil-free or sugar-free diets. SweetLeaf® Stevia is the perfect sugar-substitute sweetener for diabetics. Continue to use it to maintain your weight for life.
What's your sweetener of choice while you're on the HCG Diet?