HCG Diet Side Effects Explained: Muscle Cramps on HCG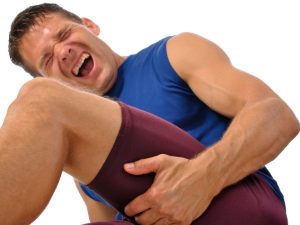 Many people experience muscle cramping while on the HCG Diet. They're not fun, but they're just another side effect of the HCG Diet and of getting to lose so much weight so quickly.
If the cramping is mild, first make sure you're drinking enough water because it might just be because of dehydration. If you're definitely getting enough water (at least 2 liters per day), then next you'd want to turn to homeopathic cell salts.
Muscle cramps are uncomfortable and because it is such a common problem on the HCG Diet, we created our DIY HCG Diet Drops with cell salts already mixed in. But, if you're on the Mediral brand, some other brand, or are still getting cramping on DIY HCG Diet Drops, you can always supplement with homeopathic cell salts (which we have available for your convenience).
Have you had muscle cramps while on the HCG Diet? What did you do for them?