Dress it Up…Dress it Down – HCG Salad Dressing Options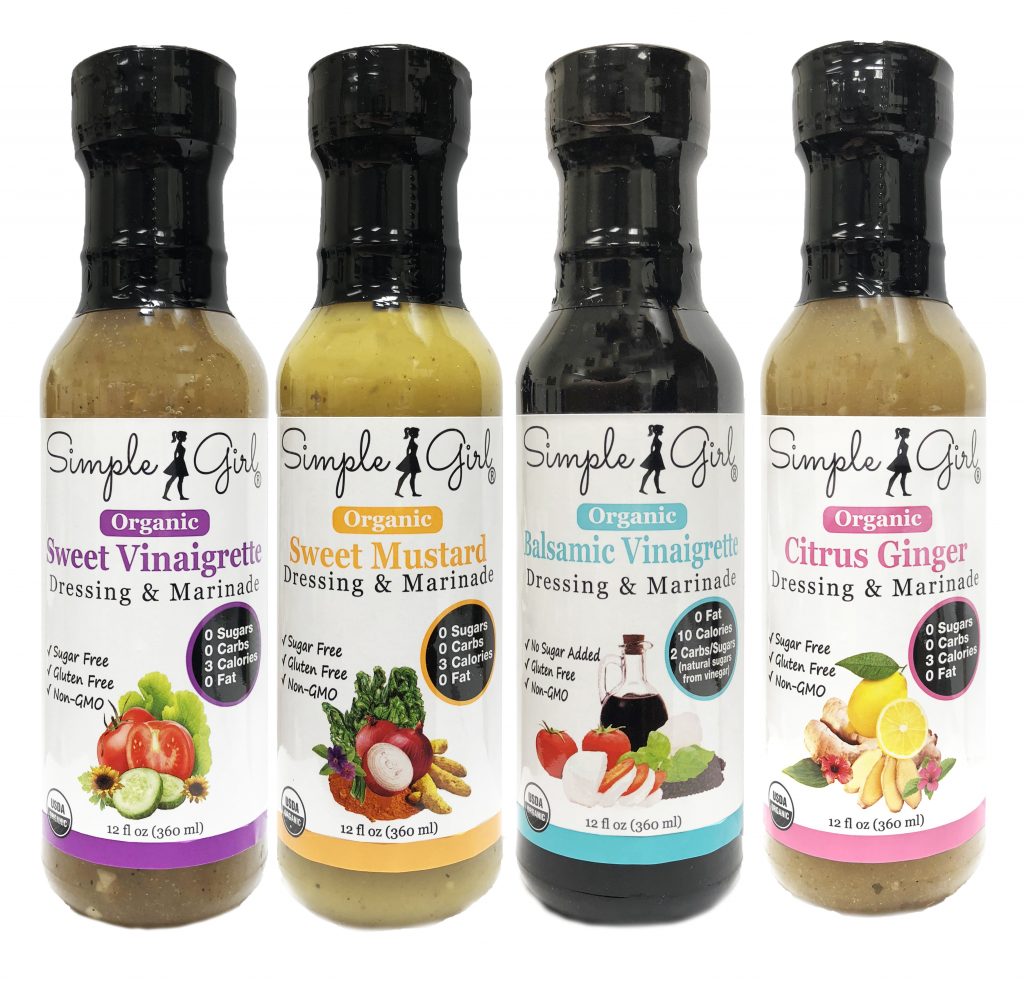 Today we're talking about diet-safe salad dressing! There are some great options for dressings and marinades that can really dress up your meals.
For those of us who prefer to have someone else make our salad dressing for us, there are Simple Girl salad dressings. Different flavors were created to cater to individual tastes to help make your vegetables or meats taste delicious. These flavors include, Sweet Vinaigrette, Sweet Mustard, Balsamic Vinaigrette and Citrus Ginger. All of them go great on your salad (obviously), but they also work as marinades for chicken and fish in your meals. Plus, they're made specifically for HCG Dieters, so you know they won't make you stall or gain. Click here to order Simple Girl Organic salad dressings.
For the true do-it-yourselfers, there are even more options when you make your own salad dressings. A couple recipes from the Free HCG Diet Recipes area of our website include Apple Cider Dressing (water, apple cider vinegar, stevia, salt and pepper) and Basil Vinaigrette (apple cider vinegar, water, salt, pepper, garlic, onion powder, chopped fresh basil). Go HERE to see more HCG Diet salad dressing recipes.
Use these dressings if you are on any of these diets: Atkins, Nutrimost, Omnitrition, Diabetic Diets, Oil-Free Diets, Shape Reclaimed, Weight Watchers, or the Keto Diet.
Do you have a favorite HCG Diet salad dressing or HCG Diet marinade recipe?