Don't Cry Over Spilt HCG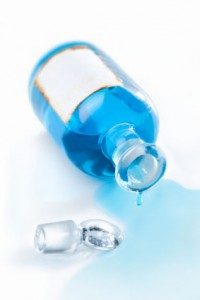 Every once in a while we'll get a panicked phone call from someone saying, "I just ran out of HCG but I want to do 10 more days. What do I do?" or worse, "I spilled half of my HCG bottle and I'm only on day 5 of the HCG Diet…what do I do?" or "I dropped my HCG and the bottle broke. WHAT DO I DO?"
The answers to all of these questions are one in the same. Simply follow these steps to stay on track if you spill your HCG drops.
Stay calm. Everything is going to be fine.
Go to diydietstore.com or call us at 888-389-0626 to order a new bottle of HCG (probably with some form of expedited shipping).
Continue on the very low calorie diet for up to 72 hours without drops. If you need to wait longer than 72 hours, you can increase to a third VLCD meal each day until your drops arrive.
When you get your HCG, with your first dose of HCG drops, go back to the 500 calorie diet/VLCD. You do not need to gorge again.
Get back to losing on the DIY HCG Diet!
It really is that simple. If you have to wait more than 72 hours, you may not continue to lose weight because the HCG drops have worked their way out of your system. This is why you need to increase your calories after three days. Otherwise, without the HCG, your body may go into starvation mode with only 500 calories a day. But, the minute you get your HCG drops, you can take an HCG dose and continue on.
So, if you find yourself in any of these situations, it's not the end of the world! And remember, if you ever need help or advice, you can call us at 888-389-0626 or email us at info@diyhcg.com.
Have you ever run out or spilled your HCG mid-round? How did you cope?