Become a DIY HCG Before & After Story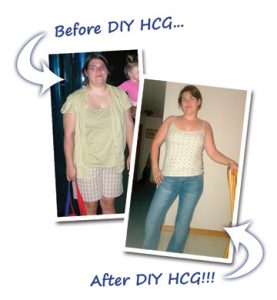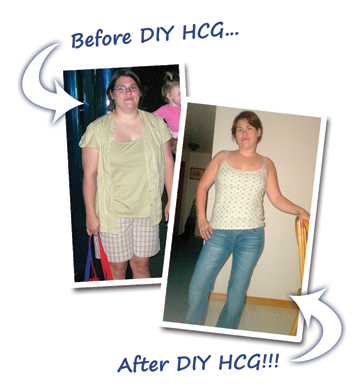 Are you proud of your HCG Weight Loss transformation? Share it with the world and inspire others!
We use HCG Diet before and after pictures from our customers — not paid professionals. We want to show our potential customers what REAL people think of their HCG experience. That means we need you to give us your personal DIY HCG weight loss success story to share with others who want to lose weight and get healthy.
In just a few easy steps, you can have your story published on the HCG Success Stories Page or in a HCG Success Story Blog on our website. Here's how:
Find your worst before picture.
Find your best after picture.
Write or type up the story of your HCG weight loss experience.
Email us at info@diyhcg.com for a media release form.
Fill out the form and send it back to us (either snail mail or email) with your pics and your story.
We'll review it and put it up on our site.
We LOVE to hear when people reach their weight loss goals with HCG! It's why we're in this business!
Questions? Comments? Give us a call or email us.
For those of you who haven't experienced the HCG Diet yet, Phase 2 (the low calorie phase) of the DIY HCG Diet is safe to use and it gives people who've been struggling for a long-time to lose weight HOPE because it helps to achieve quick weight loss; you can lose 20-30 pounds in 30-40 days!
We offer books, food and recipes for the HCG Diet Phase 2 (the low calorie phase) as well as Phase 3, the HCG Diet Maintenance Phase. Our books include the HCG Weight Loss Cure Guide which is an excellent book that helps our customers educate themselves thoroughly about the diet and helps them achieve the best weight loss success possible. Our 101 Worry-Free HCG Diet Recipes book includes HCG recipes designed for the very low calorie diet phase (VLCD) and provides HCG dieters with ways to use their allowed food in a variety of ways for simple and delicious meals that can be conveniently prepared for healthy eating on the run. The maintenance recipe book, 201 Worry-Free HCG Diet Recipes, also provides our customers with creative ways to maintain their weight loss success without feeling deprived of tasty popular foods like pizza and pasta. These recipes inject creativity into your busy life with foods to help make you feel full and satisfied.
Not a book reader? We provide tons of HCG Diet information and HCG recipes on our website as well as support via phone, email and chat six days of the week!