Apple Cider Vinegar a Day Keeps the Doctor Away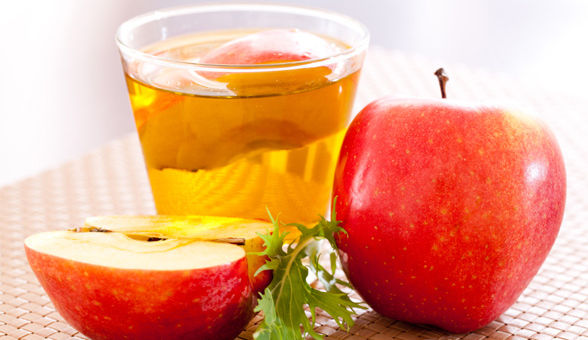 We all know the expression "an apple a day keeps the doctor away," but it has a counter part, too, that can prove just as beneficial. The positive effects of apple cider vinegar (or ACV) are more than just an old wives' tale. From fighting plaque to stimulating the scalp and hair growth, you might just call apple cider vinegar nature's little miracle worker.
But what about on the HCG Diet? It's no surprise that the apple made it on the list as one of only four fruits allowed by Dr. Simeons on the HCG Diet. Today, we know a byproduct of the apple in ACV can support healthy blood pressure levels, cholesterol, blood sugar and even weight management. Just ask Dr. D.C. Jarvis, author of the best-selling Folk Medicine: A Vermont Doctor's Guide to Good Health.

If you're looking to incorporate ACV in your diet for quick weight loss, look for the darkest ACV you can find and the least processed. If organic is available, opt for that. If you reach a plateau in your HCG weight loss, add two tablespoons of ACV to your daily diet. Simply mix it in a glass of water and drink it before your meal. You can also add in a bit of lemon juice or stevia to make the flavor a bit more enjoyable, but don't sip it. ACV can damage tooth enamel over time so down it quickly!
Haven't started the HCG Diet yet and looking to learn more? Contact us today!