Go back to Jill's HCG Before and After Journey (Part 4 of 9).
Jill's HCG Diet Journey
(Part 5 of 9)
HCG VLCD – Days 13 and 14
This weekend was not nearly as successful as I was hoping. On Saturday, I weighed in .7 lbs down, which I was happy about, but then Sunday I gained .5! It's a little discouraging to see the scale go up, especially when you are convinced (as I am) that I didn't do, eat, or touch anything I shouldn't have. Well, we'll just have to see how things progress this week. Hopefully I can lose at least as much as last week.
Now for the fun part, my weekly pounds and inches loss totals! All in all, I lost 4.1 lbs from VLCD days 8 through 14, and I am down a total of 7 inches from all the areas I've been measuring. This is why I look forward to Sundays so much!
Here's to a great week!
HCG VLCD – Days 15 and 16
I can't believe how fast time is flying! I'm already well into the third week on the very low calorie diet and am really in the swing of things. Monday, I lost .4 and today I'm down another .8. I won't say I'm totally loving life…I'd really like to be down another 5 lbs by Sunday, but it seems like a long shot. So, on Sunday I'll be deciding if I want to continue with the VLCD or move on to maintenance. I think it's going to be a tough choice. I mean, I'm to the point of not noticing hunger as much anymore, which is such a huge improvement over the first week, and I've gotten used to the portion sizes of my food, which is an improvement over the first and second weeks. But I am getting so antsy to have more food freedom! I made dinner for my husband the other night and it reminded me how much I love cooking, and how over-simple VLCD food is even at its best.
I've got my menu planned out through day 21 and the 3 last VLCD days so it's serving as a count-down calendar in my kitchen. I'm hoping for a miracle in the next 5 days. I'll just have to wait and see.
HCG VLCD - Day 17
Aaaaargh!!! Up 1.3 lbs! So frustrating! I didn't do anything different or weird yesterday at all! It's so disappointing. I went through everything in the Red Book (HCG Weight Loss Cure Guide by Linda Prinster): "Most Common Errors during 500 Calorie Diet Phase," "Tips and Hints for Success during the 500 Calorie Diet Phase," "Plateau Breakers and Daily Loss Rate Maximizers" and I'm doing almost everything humanly possible to be successful, but it's just not happening lately. That's two gain days in the last four days. I know it's just a plateau, and it will probably pass soon, but I really wanted to be down another 5 lbs... oh wait, make that 6 lbs now, by Sunday. That's definitely not going to happen at this rate.
So, my plan for the day is to drink plenty of water, skip both my Grissini sticks, and skip one serving of fruit. Hopefully that will get me back on track, but I'll believe it when I see it.
I think there may be an HCG 'apple day' or an HCG 'mini steak day' in my near future.
Jill is almost done with the HCG VLCD Phase... Read on!
HCG VLCD - Day 18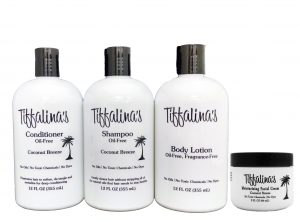 Down .8 lbs today! Downward progress once again. I try really hard to appreciate all of my losses, but it's difficult when you've been on a roller coaster up and down between the same two pounds for a week. I'm still skeptical about what the scale will say tomorrow, and more so the next day, but I'm hopeful that my time yo-yoing is through. I know that if I stick to my guns and keep making the right choices, I'll break through eventually (like maybe tomorrow?).
On a separate note, my hands are KILLING ME! It's cold outside and my hands are dry and cracking. Plus, this weekend I was doing some projecting around the house and got a couple nicks that just will not heal. Granted, I have found great relief from Tiffalina's Body Lotion which has been amazing, but, as it contains no fats or oils, it isn't completely solving the problem, it's just taking the edge off.
All I can say is, I can't wait to be on maintenance. Oh, the freedoms I'll enjoy.
HCG VLCD - Day 19
Ok, so I have to start out by saying the people I work with are amazing. Today I am down 1.9 lbs! The most since day 2 on the VLCD and it's all because of my coworkers' expert advice yesterday.
So, the way it works in our office is that when someone who purchased the Money-Back Guarantee Pack returns their bottle of HCG, if it's still sealed, it goes into the "Employee" box because we can't re-sell it since we don't know where it's been. So, employees who decide to do the diet can use what's in the box. Unfortunately, the bottle I grabbed out of the box was somewhat defective. The person who originally bought it could have had it sitting on top of their microwave for two weeks before they decided to return it. It wasn't a completely bad bottle because I was still losing, but it wasn't producing the results HCG is capable of. My weight loss was erratic in spite of being diligent on the VLCD.
So, what it comes down to, is once I really felt like I wasn't losing like I should be, I sat down with our resident experts and they suggested I try a new bottle based on my results so far. So, I did, and now I am feeling so relieved! I've lost so much in just one day, that I have completely renewed hope that in the next few days I will be able to lose the weight I was looking to lose, and I should feel so much better while doing it.
So please, if you don't feel like you are losing like you should, or if you have any questions or concerns in your progress on any phase of the HCG Diet, please, please, please, contact the customer service department! Email them. Call them (888-389-0626). Facebook them. If you're honest about everything you've been doing and eating, they will provide the best advice you can get anywhere about the HCG Diet.
Click to read Jill's HCG Before and After Journey (Part 6 of 9).