Are you a health care professional who is interested in becoming a wholesaler of HCG Diet products?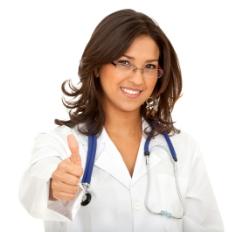 If so, you will be able to get wholesale pricing on most of the DIY HCG products. You will be able to resell our HCG diet approved products to your clients or customers while making a profit! We offer the following products at wholesale pricing:
Wholesale HCG Diet Drops (1 oz. & 2 oz.)

Wholesale HCG Diet Books

Wholesale HCG Diet Salad Dressings

Wholesale HCG Diet Sauces

Wholesale HCG Diet Seasonings

Wholesale HCG Diet Grissini Sticks

Wholesale HCG Diet Body Lotion

Wholesale HCG Diet Hygiene Products

Wholesale HCG Diet Maintenance Foods

Wholesale Weight Loss Supplements
The DIY HCG Wholesale Program is run by Everything Matters Distributing. See more at www.EMDistributing.com or call them at 888.389.0622.
To get a wholesale account established, please go to EMDistributing.com.
Download the New Wholesale Account Packet.


Complete the New Wholesale Account Packet.

Contact an EMD Wholesale Specialist by phone at 888-389-0622, send an e-mail with the completed packet attached to 

[email protected]

 or fax the completed packet to 636-856-0509.

Once you are finalized you can start ordering the best wholesale HCG products around!
 If you have any specific questions about our wholesale program or would like to talk more about our HCG wholesale program please call us at 888.389.0622.
Why EMD is the right wholesale company for you...
No minimum order amounts

Same day shipping on most orders (for orders placed by 2:30 pm CST (Monday-Friday)

$150 shipping credit for orders totaling $1,500 or more

High Quality Products

Fast Shipping: They're located in Missouri (smack dab in the middle of the U.S), so average delivery time is 2-4 business days.

Great pricing: Since most of the products are 'self-developed' products, the tiered pricing is awesome. The more you order, the more you save!

One-stop Wholesale Shopping: Now you don't have to have 5 different wholesale selling companies to get all your HCG Diet products, we have it all! 

Great Customer Service: We have friendly customer service representatives who will be there to help you every step of the way to set up your account and place your order.

On-line ordering available: You will also have the ability to place your order on our website around the clock at your convenience.
What others have said about EMD's Wholesale Program...
"We are loving your products and how easy it makes [the HCG Diet] for the patient!"
"Offering these products to the patients gives them the support they need, high quality, good tasting, and convenient food products that cut down the time needed to shop and prepare the food."
"Foods such as breadsticks, tomato Italiano sauce, chili tomato sauce, barbecue sauce, hot sauce, seasonings and salad dressings... help the patients prepare food in an appetizing and appealing manner."
"Many of my patients will continue to use the food even after the diet is over because they taste good and are sugar free and oil free."
"E.M. Distributing has always processed and delivered our order in a timely manner."
"The food is packaged with care and arrives ready to put on our shelves."
"They were delicious."
"Not only have our patients benefited from having these products readily available but this is now providing another revenue stream for our office."