6 Must-Try Beauty Products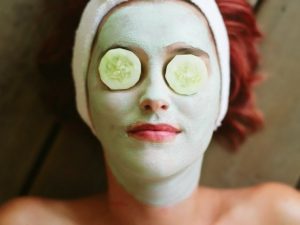 There's a lot of beauty products out there, and it's easy to get intimidated. This list of six must-try beauty products will give you the low down on which ones you should be looking to add to your collection. So get ready for the ride!
Black Mask Peel Off Mask. You've probably seen these everywhere on the internet, and for a good reason. This activated charcoal peel off mask feels great and does great work on your skin. Apply a hefty layer using the included brush, and wait for at least fifteen minutes (or even better, thirty). Enriched with polypeptide collagen, this mask will absorb excess oils, remove dead skin cells, and get rid of those blackheads like nothing else.
Aria Starr Dead Sea Mud Mask. Here's another option for fighting those pesky blackheads. This mud mask is perfect for acne and oily skin. It cleanses your pores of dirt and infuses your skin with tons of minerals. And that means tons! Magnesium, calcium, sulfur, and bromide. Then there are the iodine, sodium, zinc, and potassium. And as if that's not enough, the mask also acts as a moisturizer.
TruSkin Naturals Vitamin C Serum for Face. This magical blend combines botanical hyaluronic acid, vitamin E, and vitamin C. Perfect for brightening your skin, it gets rid of wrinkles and sun spots. By freshening up your skin and tightening your pores, this serum makes sure that you aren't suffering from as many breakouts. It's also free from any synthetic color additives or fragrances and is certified as cruelty free by the Leaping Bunny organization.
Wholesome Beauty Dry Skin Body Brush. Now this is one of the more low-tech of the six must-try beauty products. But that doesn't mean it's any less important! This handy brush from Wholesome Beauty has a nice, polished wood handle with natural bristles and comes with a hook and travel bag. It circulates your blood, sheds dead skin, and eliminates clogged pores.
Moisturizing Green Tea Matcha Sleeping Lip Mask Balm. Having problems with cracked lips? Is your lipstick not applying right? Well, then you definitely need to try out this green tea matcha lip balm. With three main ingredients, green tea extract, coconut oil, and vitamin E, this balm will keep your lips moisturized and fresh. With no overwhelming smell or taste, this product is perfect for a low-key moisturizer.
Beakey 5 Pcs Makeup Sponge Set Blender Beauty Foundation Blending Sponge. No, this isn't a "real" original beauty blender. But unless you want to pay twenty bucks for a single one of those, this set of five for ten dollars is a much better deal. With a rounded design for easy coverage, these sponges are perfect for applying foundation, BB cream, powder, and concealer. You can also channel a bit of DIY and use some scissors to cut the sponge into the shape you like.
With these six must-try beauty products, you'll be well on your way to your favorite look.