10 Best Housekeeping Products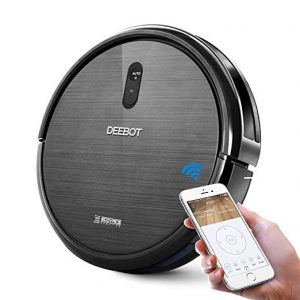 Nobody likes chores, but that doesn't mean you can avoid them. The best thing you can do is get the right tools for the job to make the ordeal less painful. Check out this lineup of the 10 best housekeeping products to make your life easier. Just a side note, the prices might change.
O-Cedar Fast 'N Easy Angle Broom
Of course, your most basic weapon against dirt and dust will be a broom. This one is from O-Cedar. With bristles made of 80 percent recycled plastic bottles, clean easy knowing you're not just saving your living room, but the planet too.
Libman Precision Angle Broom with Dustpan
Here's another option for a broom, but you also get a dustpan in the combo. Grab ahold of your sword and shield and jump into battle knowing you're well equipped to clean up any mess.
Bissell 9595A CleanView Bagless Vacuum with OnePass
If a broom is a sword, then this vacuum from Bissell is a bazooka. With multi-level filtration, a washable filter, as well as a TurboBrush add-on you can easily cleanse anything you need. This includes your floor (obviously), your furniture, stairs and upholstery.
ECOVACS DEEBOT N79S Robot Vacuum Cleaner with Max Power Suction
Now this is quite the step up from both a broom and a vacuum, especially in price. This high-tech ECOVACS robot comes with a smart app, voice controls, multiple cleaning modes and compatibility with Alexa and Google Home. It's perfect if you're already invested in that futuristic lifestyle. Have someone else fight your war on dust!
O-Cedar EasyWring Microfiber Spin Mop and Bucket Floor Cleaning System
This O-Cedar system contains both a high-quality mop and a bucket. However, it's no ordinary bucket. With a built-in wringer and foot pedal, you can save precious time mopping with this handy hands-free device.
Scotch-Brite Non-Scratch Scrub Sponge
This one's simple, but it's one of the best housekeeping products. It's a sponge. Included in the pack are 9 total units, each with a scouring and absorbing side. They're perfect for any mess.
Tide Original Scent HE Turbo Clean Liquid Laundry Detergent
When it comes to laundry detergent, Tide is a classic. This 50-ounce bottle of detergent will get your clothes sparkling and squeaky clean for a reasonable price.
Tide PODS 3 in 1 HE Turbo Laundry Detergent Pacs, Spring Meadow Scent
Here's another laundry detergent option from Tide, if you're more into the pods than the liquid type. They're a great stain remover and color protector, and any splotches on your clothes will be gone by the time your washing machine is done.
Cascade Complete ActionPacs Dishwasher Detergent, Fresh Scent
Maybe you need to wash your dishes, not your clothes. Well, no worries! This pack of 78 Cascade pods will get all the streaks and messes off your plates and cutlery with ease.
Clorox Disinfecting Wipes Value Pack, Fresh Scent and Citrus Blend
Finally, Clorox wipes are great for pretty much anything. Whether you need to clean your bathroom, desk, counter or mirror they've got you covered.
Take your pick! Whether you just need a new broom, or you're going all in for the vacuum robot, this list gives you the best housekeeping products. Get your chores done faster, and you'll be on your way to the more fun parts of life.