10 Healthy Beauty Products with Coconut Oil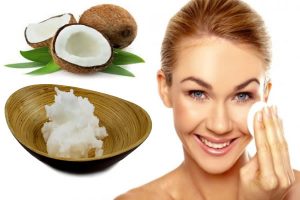 To call coconut oil a beauty secret would be misleading, since just about everyone has heard of its amazing properties. This thing kills bacteria with lauric acid, traps moisture with fatty acids, battles aging with vitamin E and contains a host of antioxidants. Since it has so many benefits, enjoy this list of 10 healthy beauty products with coconut oil.
Viva Naturals Organic Extra Virgin Coconut Oil
This is one of the best coconut pastes online, and that's no surprise. It works as a moisturizer, makeup remover, conditioner, massage oil and lip balm, and that's not even all. This is a perfect choice if you need to start or refill your coconut oil stockpile.
Coco Fiji Moisturizing Face and Body Organic Coconut Oil
If you have problems with dry skin, this product is for you. It's deeply moisturizing, since it traps liquid and keeps it close to your body. This will give your skin the healthy glow you're looking for.
Shea Moisture Exfoliating Hand & Body Sugar Scrub with Ultra-Hydrating Argan Oil & Organic Raw Shea Butter
This scrub has a couple of extra ingredients that make it a perfect buy. Along with the argan oil and shea butter, the Frankincense and Myrrh extracts make sure that you're getting your body the treatment is needs to shine.
Vi-Tae Organic Coconut Oil Soap
Feeling patriotic? Then this one is for you. Made in the USA, this soap defeats microbes, dead skin cells and wrinkles. Vitamin E has been proven to reverse some cell degeneration processes, as well as a few symptoms of aging.
EO Botanical Bubble Bath, Serenity, French Lavender with Aloe
This is another cocktail of good stuff. The bubble bath is a mix of organic aloe vera, calendula, chamomile and white tea extracts. It's also got that important vitamin E. All these parts combine to provide you with a relaxing and healthy bath.
Desert Essence Coconut Conditioner
Don't let your skin hog all the coconut oil, show your hair some love too! This conditioner is great at stopping annoying frizzing and frayed ends, since the coconut and sunflower oil keep all those strands sticking together. Of course, smelling nice is a plus.
Fro Butter Emu Oil Hair Growth Treatment
Here's one more hair-related concoction that contains no mineral oils or petroleum. This means you're less likely to be allergic and have a bad reaction, but it also stops your hair from being oily and greasy.
Schick Intuition Pure Nourishment Moisturizing Razor
This beauty product is a weird one. The coconut oil infused shaving lotion is included within the razor, meaning that you can moisturize and shave at the same time. Talk about useful!
Premium Fragrance Oils - Tropical Bliss
Stored in convenient little droppers, these scented oils are perfect for DIY oil diffusers, skin and hair care mixes and even soaps. Of course, you can always just smell them and drift away into your personal tropical paradise.
AVIVA Pure CocoPull Organic Coconut Oil Pulling Natural Teeth Whitener
If you're going all in with the coconut oil, you might want to consider pulling. This is when you use it to clean your teeth, which removes bacteria and toxins. This specific kit even comes with travel-friendly packaging.
Ready to take your beauty routine to the next level? Treat yourself to any of these healthy beauty products with coconut oil and reap the benefits. If you're worried, make sure to consult a doctor before using coconut oil and pick the items your physician recommends.